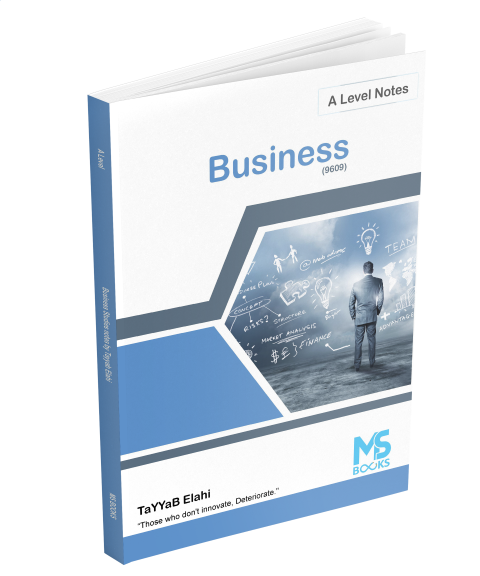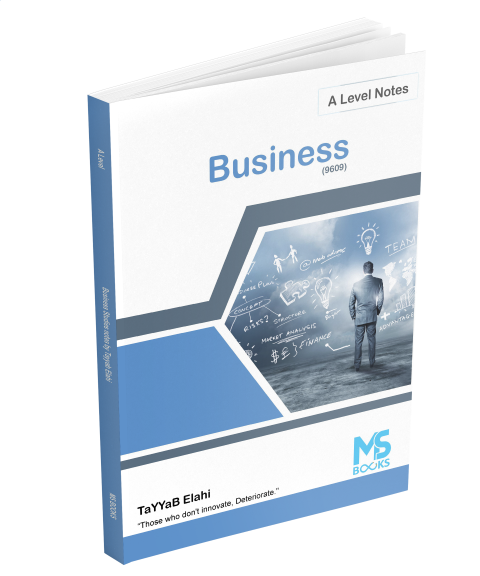 A level Business Notes by Tayyab Elahi
Grade:

A Level

Type:

Notes

Author:

Tayyab Elahi
About the author
The author, Mr. Tayyab Elahi is a veteran teacher with over a decade of experience at educating and cultivating success in students for O & A-level business and the life thereafter. He has upskilled students to their true potential at prestigious schools like the Lahore Grammar (Phase 1 & 5 campuses), Keynesian institute of management & sciences (KIMS), Garrison academy for Cambridge studies (GACS),SICAS, etc, as a visiting member of the faculty. Having worked and lived in London, he has an innovative and diverse approach to stimulate a learning environment to not just pursue success but rather have excellence follow it.
Preface
These revision notes have been long overdue and been in the works for the past two to three years. It is mainly thanks to my loving wife and the kids who have patiently held on to the sight of me being a sleep-deprived laptop zombie. These notes are an amalgamation of the collective knowledge pooled in over the years thanks to my inquisitive students, exemplary resources and most prominently my own teachers who instilled within me a love for knowledge and its practical application.
Key attributes to this book, which not just students but teachers as well might find helpful in achieving the best grades:


Specifically written for the O level Business Studies (7115) CAIEs 2019-2021 syllabus.


Colour-coded content and reader-friendly infographics enhancing visual memory.


Gradual building block learning.


Concise yet comprehensive definitions constituting of all key terms that could get tested.


An exemplary guide to "concise writing" expected of O-level business candidates.


Mind-maps that your mind will not mind mingling within your mind's memory. They cling on.


Innovative approach to exam preparation.


Even though it is highly recommended that these notes are used in conjunction with Business textbooks prescribed by your teachers, these are reliable enough to help you pull through your final days towards exam prep sessions as well as to establish an all-round thorough understanding of key business concepts and how they should be put to practice differently in each of the respective papers; P1& P2.